Polycubes


I propose this axonometry for the polycubes box. The balls represent the barycentres of the cubes, the colored segments represent the internal faces of the cubes into the polycube.
The Soma Cube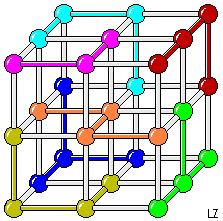 The famous Soma Cube in balls & sticks version.
The Tetracubes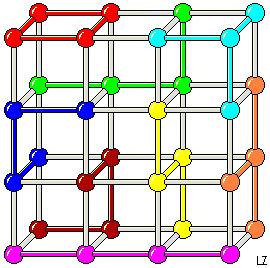 The 8 tetracubes into a 2x2x4 box.
The Solid Pentominos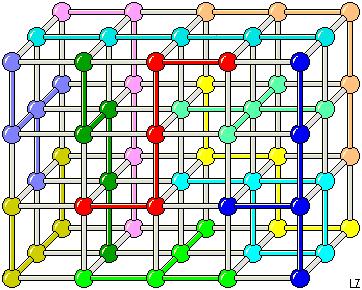 The famous Solid Pentomines into a 3x4x5 box.
The Heptacubes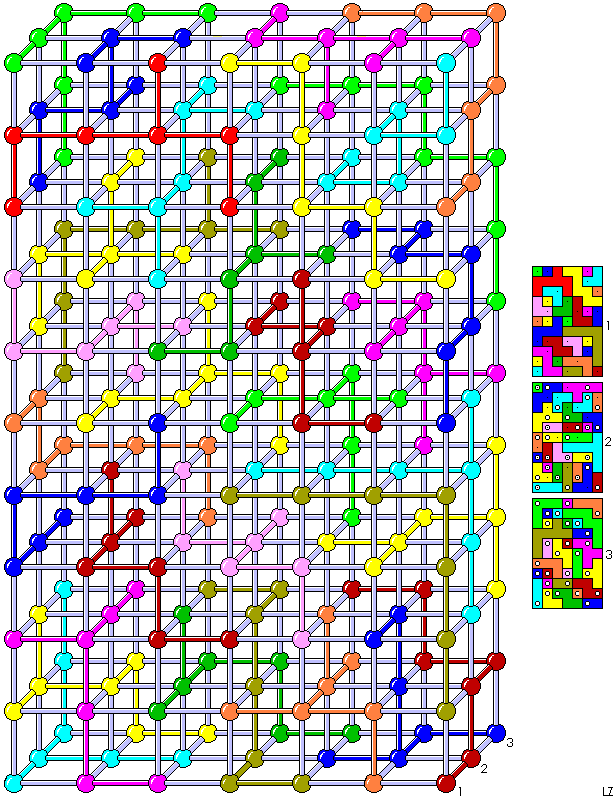 One of thirty one 3x7x11 box of 33 heptacubes by Patrick Hamlyn. The solution is copied from Andrew Clarke's site.
_________________
It isn't trivial!
First edition: Mar 19th, 2006 - Last revision: Mar 19th, 2006

Copyrights 2006 Livio Zucca