Tiling the Hyperspace
The polyhypercubes tile the hyperspace [Msr. De Lapalisse]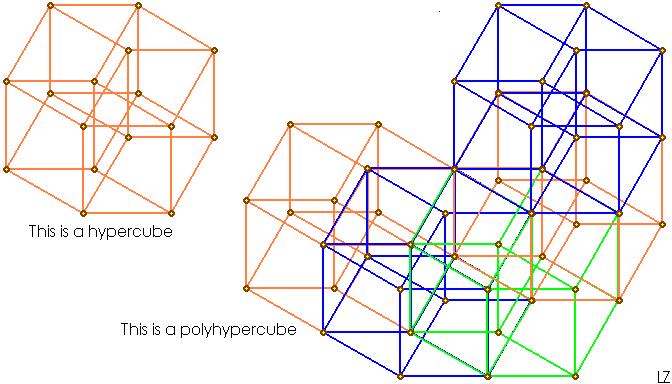 The 4-dimensional space is not in our own DNA. When we draw a hypercube near an other, a little of volume disappears. This is very hard for a material man.
Index:
Polycubes
The Hypercube
PolyHypercubes
HyperPentominoes
The Sixth Plato's (Hyper)Polyhedron
_________________
It isn't trivial!
First edition: Mar 18th, 2006 - Last revision: Mar 19th, 2006

Copyrights 2006 Livio Zucca